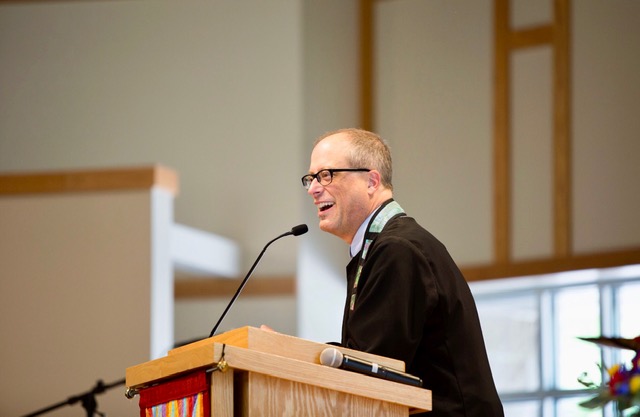 I seek to create worship that touches the heart, sparks the mind, moves the spirit, inspires further reflection and, ultimately, moves to action. I seek to create worship that deeply interacts with the spiritual journeys of the congregation.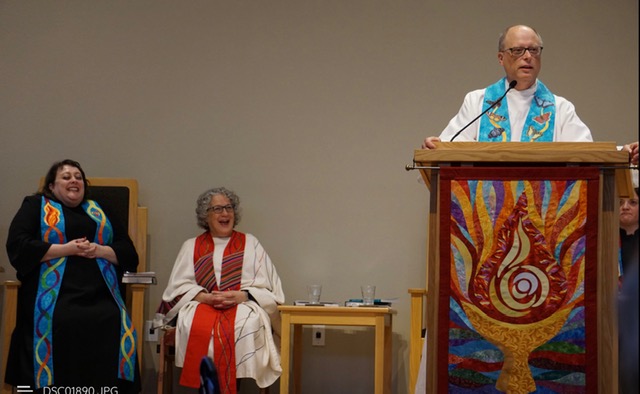 The collaboration of a team builds the best worship–not just the preacher, but other ministers and program staff, musicians, lay worship leaders, storytellers working with the minister. Leadership in worship is collaborative by definition.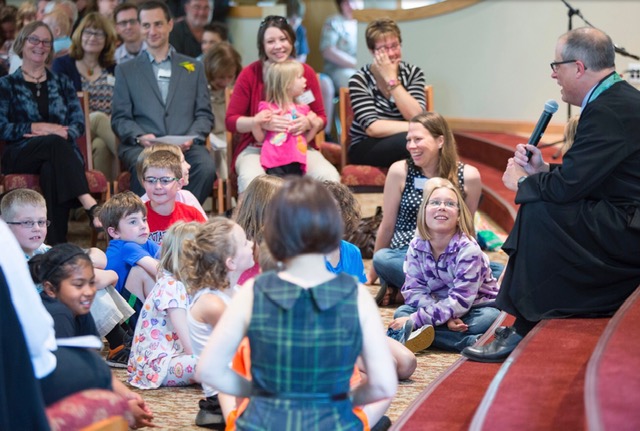 My preaching style is accessible, inviting, and humble. I know I don't have all of the answers. I like diving into serious topics that matter, and I like to include ample humor which seems only fitting given the universe's apparent sense of humor. Services that are coherent and have a flow from beginning to end are most impactful. Music and other arts, poetry, storytelling, and space for spiritual reflection make for the most powerful worship experiences. I also like services that appeal to the young and young at heart for at least a part of every service. Worship is one of the few places in our society where all ages can come together. Here is one of my favorite stories that has meaning for each of us wherever we are on the journey.
"The Treasure"
---
Sample Sermons and Writings
"Words, Metaphors, and Pluralism"
---
"The State of First Unitarian Society"
---
"Chaos or Community?"
---
"Ghosts"
---
"Journeys Through Grief"
If you would like to watch the entire service, you can do so by clicking here.
---
""PARTY LIKE IT'S 1799: FRIEDRICH SCHLEIERMACHER AND TODAY'S CULTURED DESPISERS OF RELIGION"
Here's a paper I wrote for a UU ministers study group in 2014. I think it speaks to how some of the current social dynamics are impacting organized religion including Unitarian Universalism in the 21st century.
---