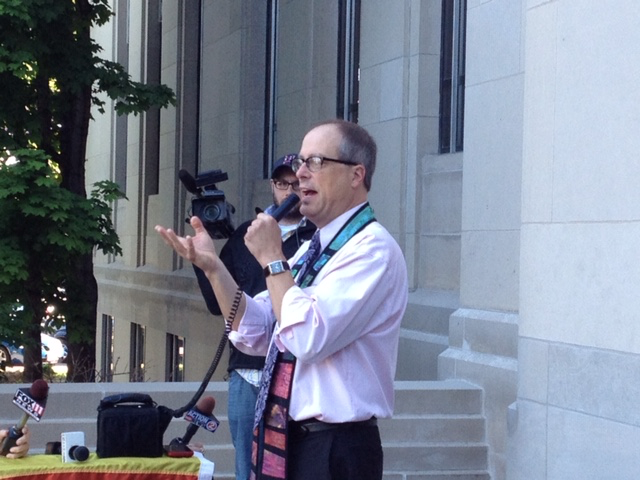 Being a moral leader in the wider community is a centerpiece of my parish ministry. Creating a justice-seeking, inclusive, beloved community begins within the congregation but must then radiate outward to impact and change the community beyond the walls. In Appleton, Wisconsin, I left a lasting mark particularly through my anti-oppression and interfaith leadership. I focused on connecting, being present, balancing listening with speaking, organizing, and witnessing.
I used my position as the most prominent liberal faith leader in Appleton to start justice organizations like Toward Community: Unity in Diversity and a support group for LGBTQ+ teens in the late 1990s. I brought together wide and diverse groups of people to work on making our community more inclusive, just, and healthy. As I prepared to leave Appleton after 25 years, the local newspaper ran a front story exploring my impact and gentle, persistent style.
Of course a transitional minister doesn't have decades to make deep connections beyond the congregation's walls. In transition ministries, I seek to find ways to represent the congregation and speak for our Unitarian Universalist values in the wider community–and I dedicate myself to helping the congregation use the transitional period to gain a deeper understanding of the difference it wants to make in the world. I work to set the table for the settled minister to come.